I got this dress second hand several months ago and thought it would look adorable on. However, once I got it home I looked anything but adorable in it. So it's been sitting my my "one day to be refashioned pile" until the other day I decided to make a cute sundress from the material. I have a pin up girl photo shoot coming up in a couple of weeks and I thought the fabric from this dress would be great for one of my outfits.

I decided to follow the pattern from McCalls 4444, I love this sundress!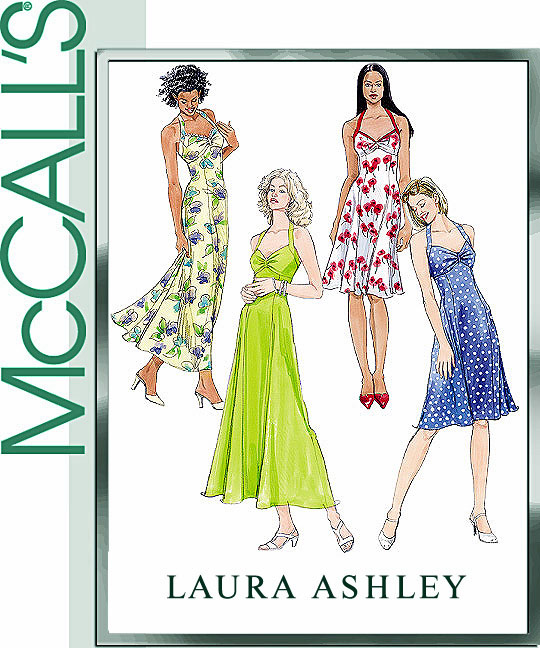 It however, turned out to be the sundress from hell. The bust was a whole lot smaller than the measurements on the envelope and I had to add a side piece to get it to zip closed and it just went to hell. I moved the zipper from the back to the side and now have this whole wierd diagonal thing going on with the zipper. I will admit I did a horrible job of putting in the extra piece for the bodice, I would have cut a whole new bodice had I more fabric. I might just cut a new piece out of some solid fabric. The back has two back strips that connect from the bodice to the next strap, however mine were way off center. So I just took them off. The patter says "Easy", but the instructions for putting together and sewing the contrasting straps are not well written and very hard to follow. So I was left trying to figure it out on my own. I apparently did not do a good job, haha!
Anyway, here is the end result. I think the dress is cute, but do not look at that bodice up close or under my right arm because it looks horrible.